Profits for du shrink to AED 449m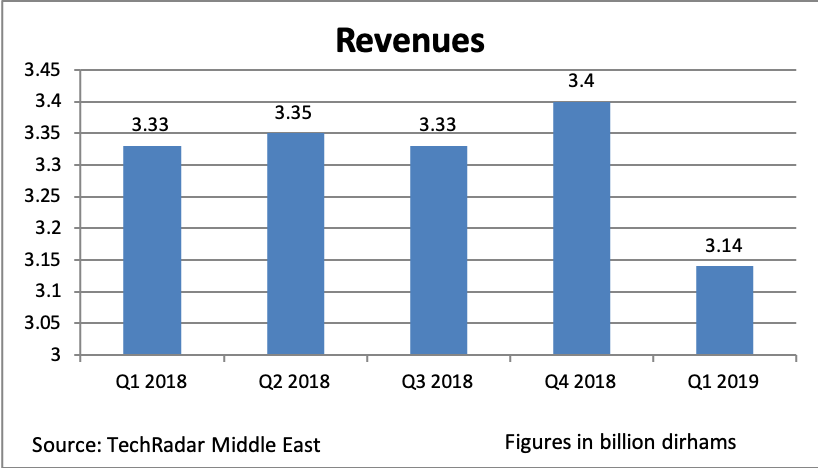 Emirates Integrated Telecommunications Company (EITC), the parent company of du, reported a 12.3% decrease in profit to AED 449 million compared to AED 513 million a year ago due to fall in mobile revenue.
In the first quarter of last year, EITC recorded a one-off benefit from ICT Fund related to regulatory costs which positively impacted the company's profitability for 2018. With that one-off excluded, the Dubai-based telecom operator witnessed a 14% increase in profit from AED 394 million a year ago.
Revenues fell 5.7% to AED 3.14 billion compared to AED 3.33 billion a year ago, attributed to a decline in mobile revenue.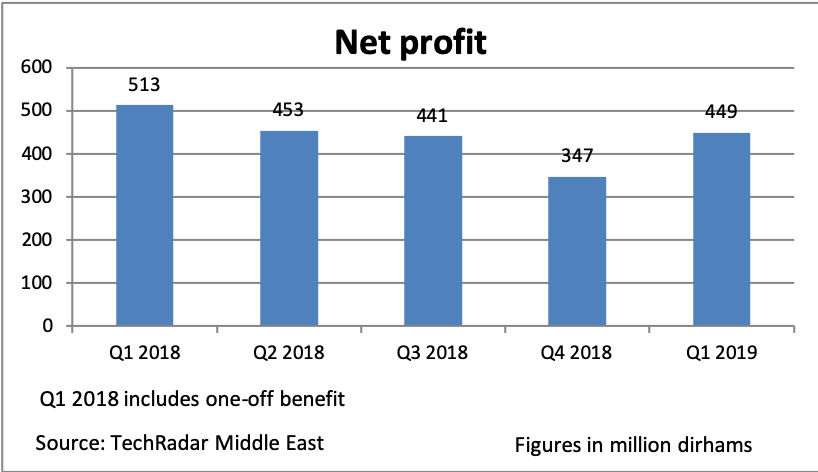 "Industry-wide challenges, with continued pressure on voice revenues and data monetisation, are reflected in our top line results, mainly driven by the decline in mobile revenues of 8% to AED 1.66 billion," Osman Sultan, Chief Executive Officer of EITC, said in a regulatory filing on the Dubai Financial Market.
The operator's fixed-line revenue increased nine percent to AED 611 million during the quarter compared to AED 561 million a year ago.
The operator's strategy to focus more on the higher value post-paid segment resulted in a 12.4% increase in the first quarter despite a clean-up of its prepaid base in line with the "My Number My Identity" Campaign.
Fixed vs mobile lines
Sukhdev Singh, executive director at research and consulting services provider Kantar, told TechRadar Middle East, that the operator, for some time now, has been focusing on the fixed line growth and it is helping the brand whether the pressure in the mobile business.
"The drop in mobile subscriber base has directly impacted the corresponding revenues. UAE has been a predominantly prepaid market, and the brand's focus to target high ARPU postpaid market may take some time to have a positive impact on the top line.
"Capturing a postpaid customer also needs more marketing investment as well and hence, the results pay-off in time rather than immediately. With the likely introduction of 5G in the UAE, it is expected that service providers would look at new avenues of business growth which could be driven more by enterprise solutions, at least to begin with," he said.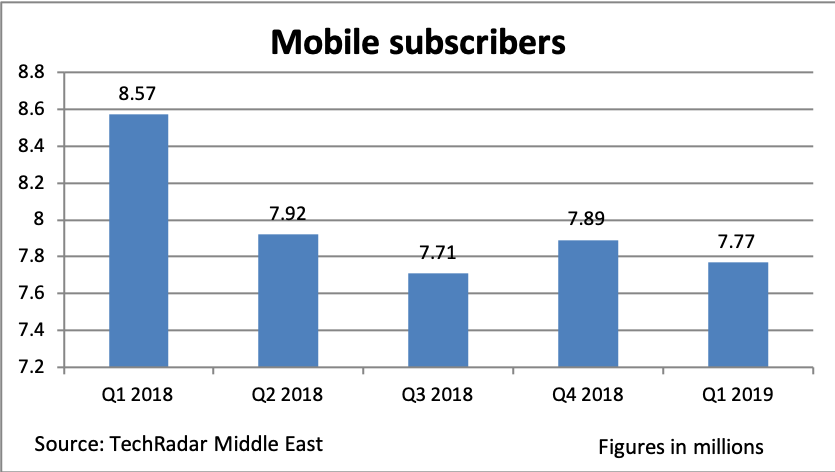 Du's mobile subscribers decreased 9.3 per cent to 7.77 million in the quarter compared to 8.57 million a year ago while its fixed line subscribers increased by 2.5 per cent to 772,000 compared to 753,000 a year ago.
"We take a long-term view and remain focused on implementing our strategy to drive more efficiency in our core business while capturing new areas of growth through ICT as we reposition our company for the future of the telecom business.
"We have a strong capital position, enabling us to make the right investments in our business. Capex spends stood at AED 181 million in the first quarter, up by 74 per cent compared to the same period last year, as we are ramping up preparations for the launch of 5G," Sultan said.
Source:: TechRadar Portable Devices