How to watch Joe Wicks' PE workout live on Wednesday 8 April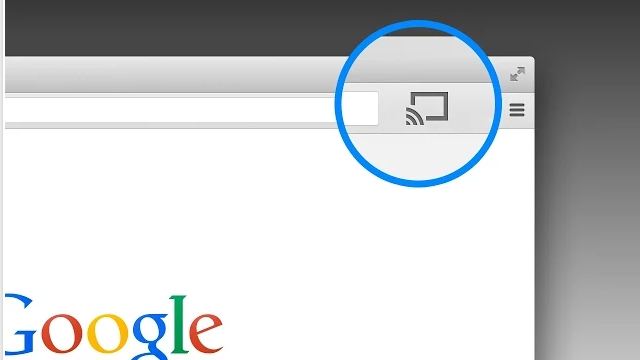 PE with Joe Wicks is nearly upon us once more (under an hour away now) and here's where you'll be able to find the live stream embedded once it goes live at 9AM GMT / 6PM in Australia.
Yesterday's session was a tough one, spinning through 20 different exercises and helping people get used to moving up and down, but – as ever – Wicks' workouts are offered in a way that those who aren't as mobile are able to partake and still get some decent exercise.
Remember Joe Wicks is also donating all revenue from the series to the NHS in the UK, meaning every view you give is helping a good cause during this tough time of self-isolation.
If you want to get a jump on your exercise for today, you can scroll to the bottom of this article and catch up on workouts from previous days – plus we've got all the information you need to help you stream from your smartphone or tablet to a bigger-screen TV.
If you're working out in front of the TV or huddled around a smartphone, here are our quick picks of what we recommend to enhance the experience:
If you just want to upgrade your current TV to let you see what's happening on a larger display than an iPad or phone, a Chromecast or Roku stick will allow you to easily stream to your TV too:
And if you want to track your heart rate and effort over the course of the workout, or just want to extend your exercise, then check out these picks:
What time does Joe Wicks' PE lesson start each day – and how can I watch the workout?
If you can't wait for today's session, then here's a new, 30 minute HIIT workout to try from The Body Coach himself:
But if you're itching to get your fix of Wicks live each day, then you'll need to have YouTube open and waiting at 9AM BST each day.
(If you're in other parts of the world and don't want to get up ridiculously early each day to watch live, we've got the recent uploads listed at the bottom of this article).
The sessions last for 30 mins, and include a warm up and cool down, and two repetitions of the circuits he walks (or sprints) you through.
Pay special attention to the warm up and cool down routines – those will help to keep you feeling limber and less stiff in the next few days.
How do I watch Joe Wicks' PE sessions?
If you're interesting in getting involved with The Body Coach as it happens, and can cope with irrepressible enthusiasm as this hour, then you'll need to have your YouTube portal open on your TV, tablet or smartphone at around 8:55AM BST.
Once ready, navigate to The Body Coach's YouTube channel on your TV, phone or iPad (more on how to do that below).
You won't see him on camera straight away – but try to memorise all the items on his shelves as there's a daily spot the difference for the die-hard fans.
(If you want to watch it on catch up each day, at a time that suits you, then you can just follow the same instructions above, where the previous workouts will be posted to catch up on.)
How to watch Joe Wicks' kids workout on a TV
The best way – if you've got the space – is to watch the workout in front of a TV. There are myriad ways to get YouTube on your tellybox, thus making it simpler to get active.
Using your smart TV
The easiest way is if you've got a smart TV into your life – open up your smart hub and navigate to YouTube, where you can follow the searching instructions above to find The Body Coach TV, with a new video going live each day at 9AM GMT.
If you don't see it straight away, then it should appear just before 9AM – and Wicks gives you a few minutes to get ready too.
Using Google Chromecast
Alternatively you can use streaming sticks – one of the simplest is Google's Chromecast, which plugs into your HDMI socket and will stream content from your phone to the TV.
Fire up YouTube on your smartphone or tablet and look for the icon below in one of the corners:
(The same icon will also show you any compatible smart TVs or streaming sticks on your network that you can 'cast' the show to – you might be surprised which devices are already enabled).
The Chromecast isn't too expensive either, and is a simple way to turn your TV smart – allowing you to stream a multitude of services (like Netflix and other streaming platforms) from your small phone screen to a larger display:
How to watch on a Roku stick:
More advanced than a Chromecast, the Roku stick turns your TV into a smart hub easily too. When plugged in, hit the 'source' button on your remote and navigate to the HDMI port where your Roku stick is located (or, with some modern TVs, just pressing the 'Home' button on the Roku remote will achieve the same thing).
From there, open the YouTube app and navigate to the Body Coach TV at 9AM GMT… or fire it up on your smartphone or tablet and look for the 'cast' icon above, tap it and see if the Roku is listed (which it should be if all devices are connected to the same Wi-Fi network).
How to watch Joe Wicks' PE workout on an iPad
You've got two options here: if you've already got the YouTube app downloaded onto your tablet, then just search for 'The Body Coach' and click the icon at the top of the screen for 'Body Coach TV'.
From there you'll see a list of all the videos, and at 9AM the new option should pop up – although you may need to refresh.
You can achieve the same thing if you don't have the iPad app by heading to your Safari or Chrome browser and clicking the link to the The Body Coach's YouTube channel – you can play the video directly from there, and hit the full-screen option in the bottom right-hand corner.
How did Joe Wicks break his arm?
For those wondering why Joe Wicks' PE workouts feature a man that can't do all of his exercises because of the cast on his wrist, it's because he fell off his bike before embarking on a pledge to become the nation's PE teacher – you can see all about it over on his Instagram Stories.
How to catch up on Joe Wicks' other PE workouts
If you missed anything, or want to browse previous workouts, they're all available on his YouTube channel – or you can watch them right here:
Source:: TechRadar Portable Devices