Okadoc becomes largest 'Series A' fundraiser in health tech sector in Mena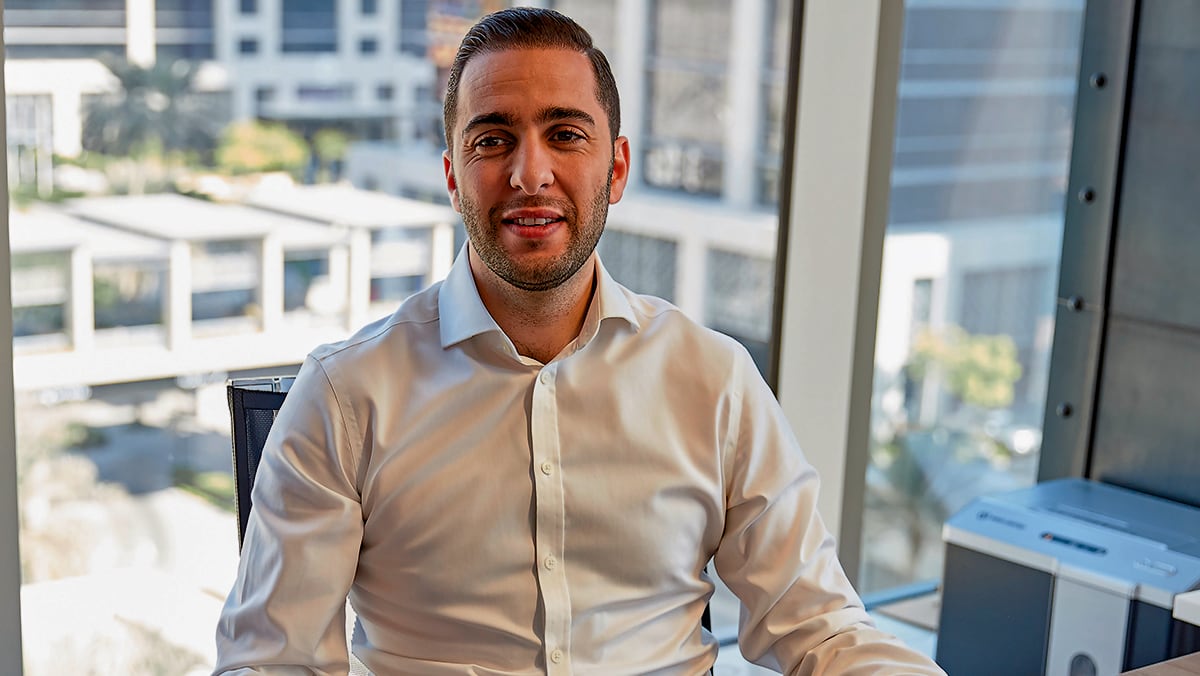 Dubai-based healthcare start-up Okadoc has become the largest 'Series A' fundraiser in the health tech sector in the Middle East and North Africa with a $10m round.
A diversified mix of institutional and private investors, including Abu Dhabi Investment Office and Ithmar Capital Partners, participated in the round.
Speaking to TechRadar Middle East, Fodhil Benturquia, Founder and CEO of Okadoc, said the proceedings will be used to launch telemedicine service across the UAE, starting with Dubai.
"The proceedings are more than enough for our current expansion and growth," he said.
The start-up, which started as a doctor booking facility at Dubai Healthcare City, had raised $2.3m in seed fund last year.
He said that there are two kinds of telehealth concepts. The first one is where a group of doctors sit in a room, connected with a desktop or laptop and a camera, interact with the remote patient in real-time after taking an appointment.
He added that what Okadoc is going to launch, either in the second or third quarter of this year, is quite different.
"What we are offering is what Dr Lib is offering in Europe, providing private video or audio consultations with your doctors, registered on our platform, anytime and anywhere. Patients can book, cancel or reschedule an appointment in real-time on the system," he said.
Many a time, he said that patients don't need to go physically to meet a doctor for follow-up consultations, pre-consultations and second opinions, and waste their precious time.
Hot topic
American Hospital and Etisalat Digital launched telehealth in the private sector recently and it is becoming a hot topic as the Emirate aims to become a medical and tourist hub.
Benturquia said that telemedicine is going to become an "important factor" in a patient's journey.
"We are the only platform in the region to offer instant booking with a doctor by talking directly to the systems of the hospitals and clinics through the app in real-time without the need of the help of a call centre.
"Patients can book appointments online and receive reminders for the upcoming appointments in a bid to cut no-show, also known as missed appointment," he said.
However, Okadoc has proven to cut down on no-shows by up to 75% as it gives patients reminders of their upcoming appointments through SMS, e-mail, adds to your default calendar and push notifications.
Doctors in the app can be searched by speciality, location, insurance, spoken language of the practitioner, gender, name of the doctor.
"We have access to 60% of the doctors in the UAE through the app and have managed to on-board more than 1,500 bookable doctors, with 1,000 live doctors, from 70 specialities in healthcare facilities across all the seven emirates," he said.
After two years in the industry, Okadoc, which entered Indonesia recently to offer an instant doctor booking platform with eight clinics and four large hospitals, is planning to enter Saudi Arabia and other Gulf countries in a phased manner.
"We have integrated with major systems of the hospitals in Saudi Arabia and finalised a couple of hospitals and clinics but it will be launched this year," he said.
Source:: TechRadar Gaming Feed