How to get a good Xbox One deal this Black Friday in the US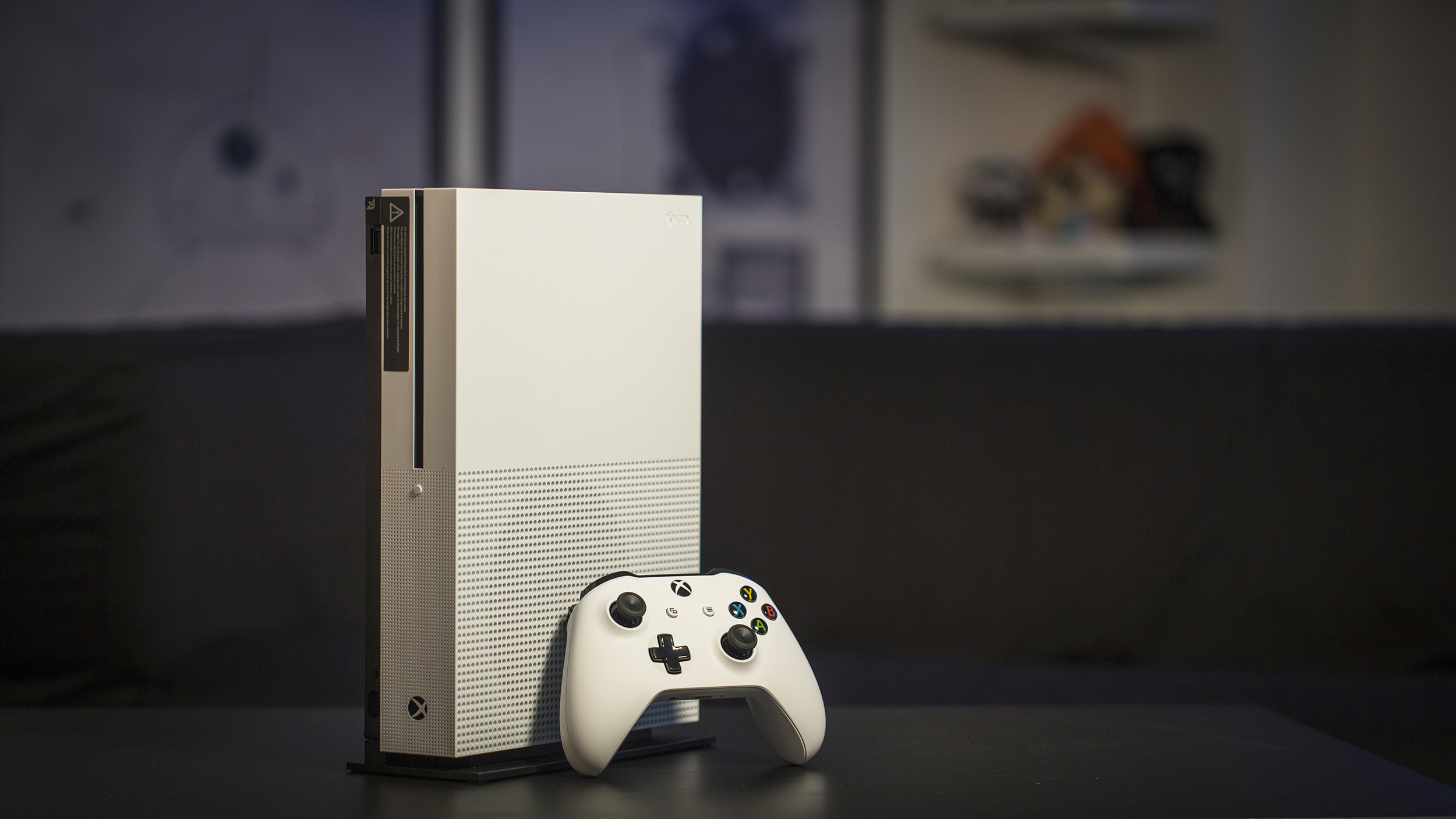 It's the annual shopping extravaganza, now that Black Friday in the US stretches way beyond its Thanksgiving roots and has become the number one deal-hunting event in the run up to Christmas. For gamers, it's often the best time of year to pick up a stunning bargain, and if you're after an Xbox deal, there's lots to suggest this year may be the best yet.
Black Friday 2017 will land just two weeks after the introduction of the all-new Xbox One X, which means the original Xbox One and newer Xbox One S may see some stock-shifting price cuts applied.
So what bundles should you be keeping an eye out for? And is there anything you need to avoid? An Xbox at this time of year is a pretty safe bet, but to get the best deal possible, read on for all the details you need to keep an eye out for.
Things to remember
Whichever Xbox One you go for, you're going to get a solid gaming and media machine. But they're not all created equally, nor are all bundles as valuable as each other. As with all deal hunting endeavors, set your boundaries early – set a price limit, and stick to it. It'll make the inevitable torrent of deals easier to parse, and make you more discerning when it comes down to picking out the precise deal for you. Which leads to our first, and most important, point…
Which Xbox One should you buy?
Before going any further, check out our reviews for the original Xbox One and the Xbox One S, and our hands-on with the Xbox One X. They'll give you all the details you need to get started.
The first decision you need to make is, which Xbox One do you want exactly? With three on the market now, each offering different specs and price points, you'll want to know the differences between the original Xbox One, Xbox One S and Xbox One X.
But, for a quick run down of what to look out for, note these core differences. The original Xbox One is bigger, older and more likely much cheaper than its stablemates. It'll play all the same games the other two can, but it's fixed at a max resolution output of 1080p. Depending on the age of the stock on sale, there's a chance you'll get the Kinect motion camera thrown in too – though it's divisive nature has seen it all-but-dropped by Microsoft.
The One S is a slick, slimline revision of that original console, and is a far more attractive machine. It features a 4K Blu-ray player, 4K media and streaming apps, and 4K upscaling for some games, making it a future-proofed console compared to the original machine.
And then there's the Xbox One X. It'll be a brand new machine come Black Friday, so price cuts might not be as deep as against the other versions. But you get what you pay for – a true, native 4K gaming experience, with all the feature of the above, plus extra graphical grunt for some mind-boggling future game play experiences.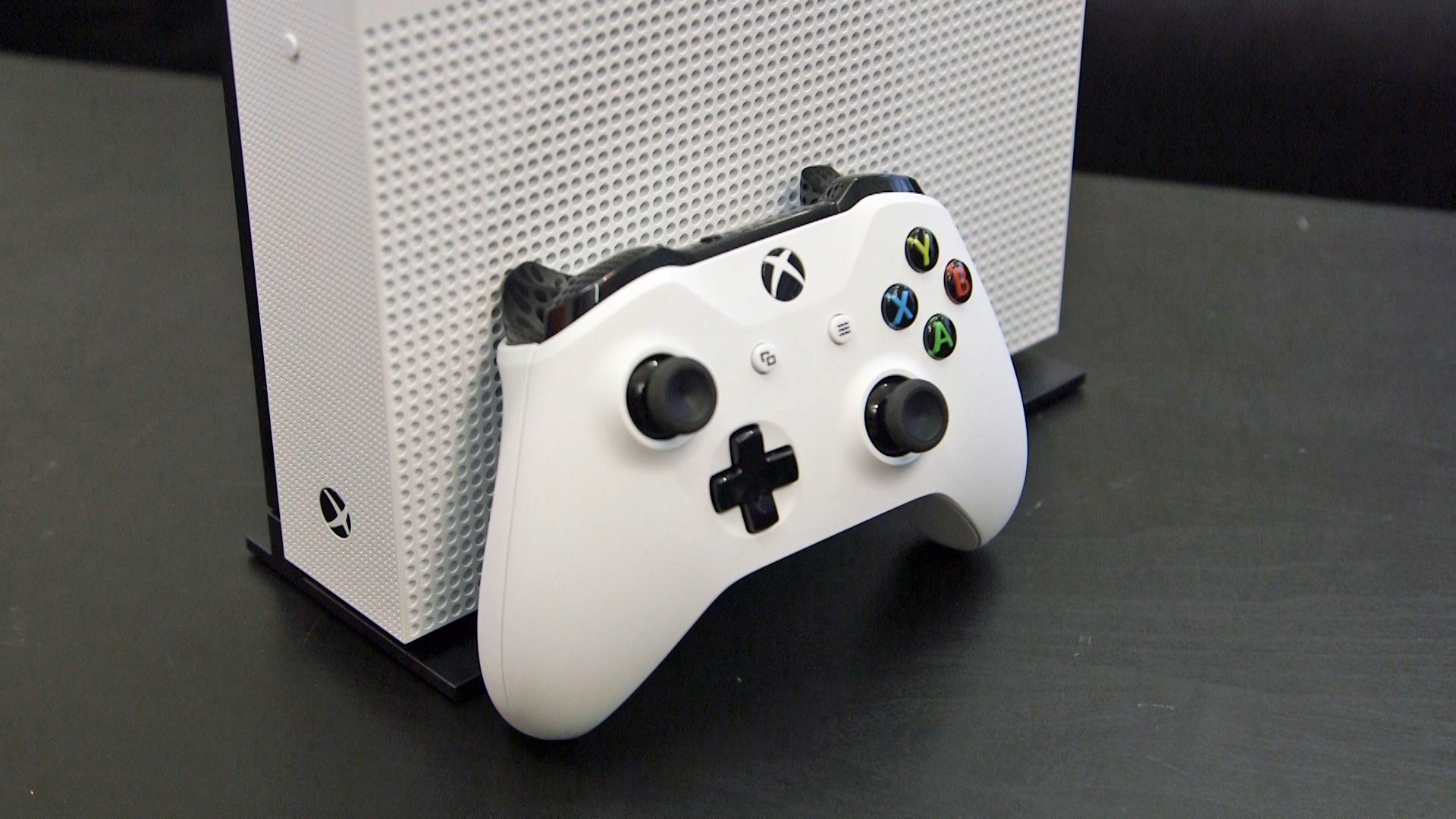 4K vs your wallet
In some respects, the question really comes down to how much of a battering your wallet can take, versus your desire to view 4K content. If you've got a 1080p display and are happy with it thank-you-very-much, then you can probably happily stick with the original Xbox One until the end of days.
But as the resolution wars roll on, and the super sharp 4K TVs drawing oogling crowds become the norm, it just wont cut it. The One S or One X are the way forward, and as developers become more ambitious, the extra horsepower tucked into the newer machine will see it start to inch away from the competition – and Microsoft's own, older gear.
The initial outlay may hurt more, but if you're in it for the long run, consider investing those dollars in one of the newer machines.
If you fancy a different flavor of 4K gaming, Sony's PS4 Pro is well worth checking out too. It's Sony's closest answer to the Xbox One X and, being quite a bit older, could well be hitting some very tempting prices indeed come Black Friday.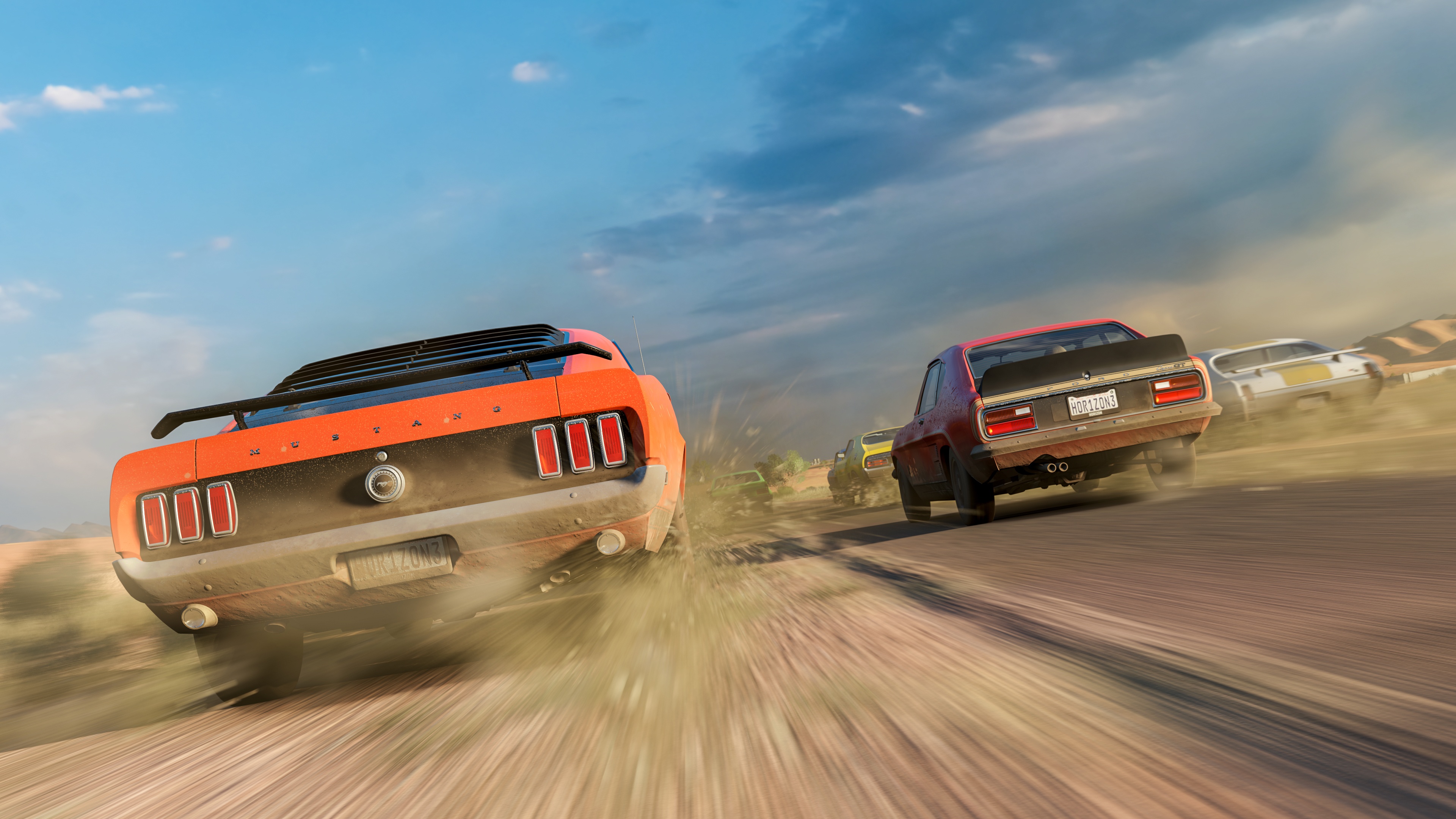 Beware the bad bundle
Now, despite that heading, there's no such thing as a "bad" bundle, providing you personally like what you're getting for the price you're being offered it. Something is only worth what you're willing to pay for it, of course.
But you'll find some tricksy retailers pulling together older games into bundles where you might find bigger savings buying the component parts separately, or from second hand resellers if the game is of a particular vintage.
If you're after the latest and greatest, think about sticking with the official bundles offered up by Microsoft. It tends to pack in the 'system-seller' titles that show off the consoles at their best, while third-party offers sometimes have more to do with unsold gaming stock than the actual quality of the titles on offer.
Current Xbox One S bundles include games like Minecraft, Forza Horizon 3 and Middle Earth: Shadow of War.
Hard drive size
Games these days are big, regularly counting many tens of gigabytes. But if you're not careful, you could be landed with a console that only has a 500GB hard drive – the stock, lowest level that Microsoft puts out with its machines.
Now, it's not as big a problem as it once was – external hard drives, provided they're USB 3.0 compatible, can easily be paired with the Xbox One, working in a pretty-seamless plug-and-play way. But that's a potential additional expense if you've not got a spare. So be aware that, unless you're happy to juggle installed game files or have no qualms plugging in an external drive, you're going to want to consider getting a machine with at least 1TB of installed hard drive space.
Our deal predictions
Unless you're some sort of commerce soothsayer, there's no dead-cert guarantee yet as to which specific deals will be on offer. But by the time Black Friday rolls around, we'd be floored if there weren't some Xbox deals involved. Here are some of the Xbox One bundles we may see land during Black Friday 2017.
Xbox One S Forza Hot Wheels bundle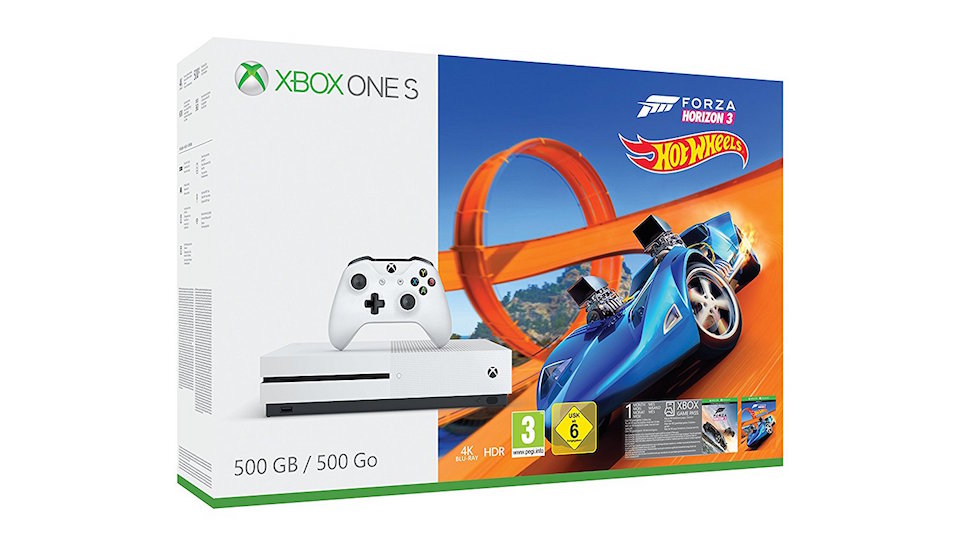 A recent Xbox One S bundle comes with Forza Horizon 3, one of the best racing games in recent memory. Not only that, but Microsoft also refreshed the original Forza bundle, adding the Hot Wheels expansion into the mix which adds over-the-top track and car thrills to the base game.
It's insane, bringing the toys to life in a way your younger self could only have imagined. The purist gets Forza Horizon 3 too, so you don't have to lose that air of realism if you prefer it that way.
The only stinger is that the Hot Wheels bundle comes with a 500GB hard drive, not a 1TB one. So keep that hard drive handy.
Xbox One S Shadow of War bundle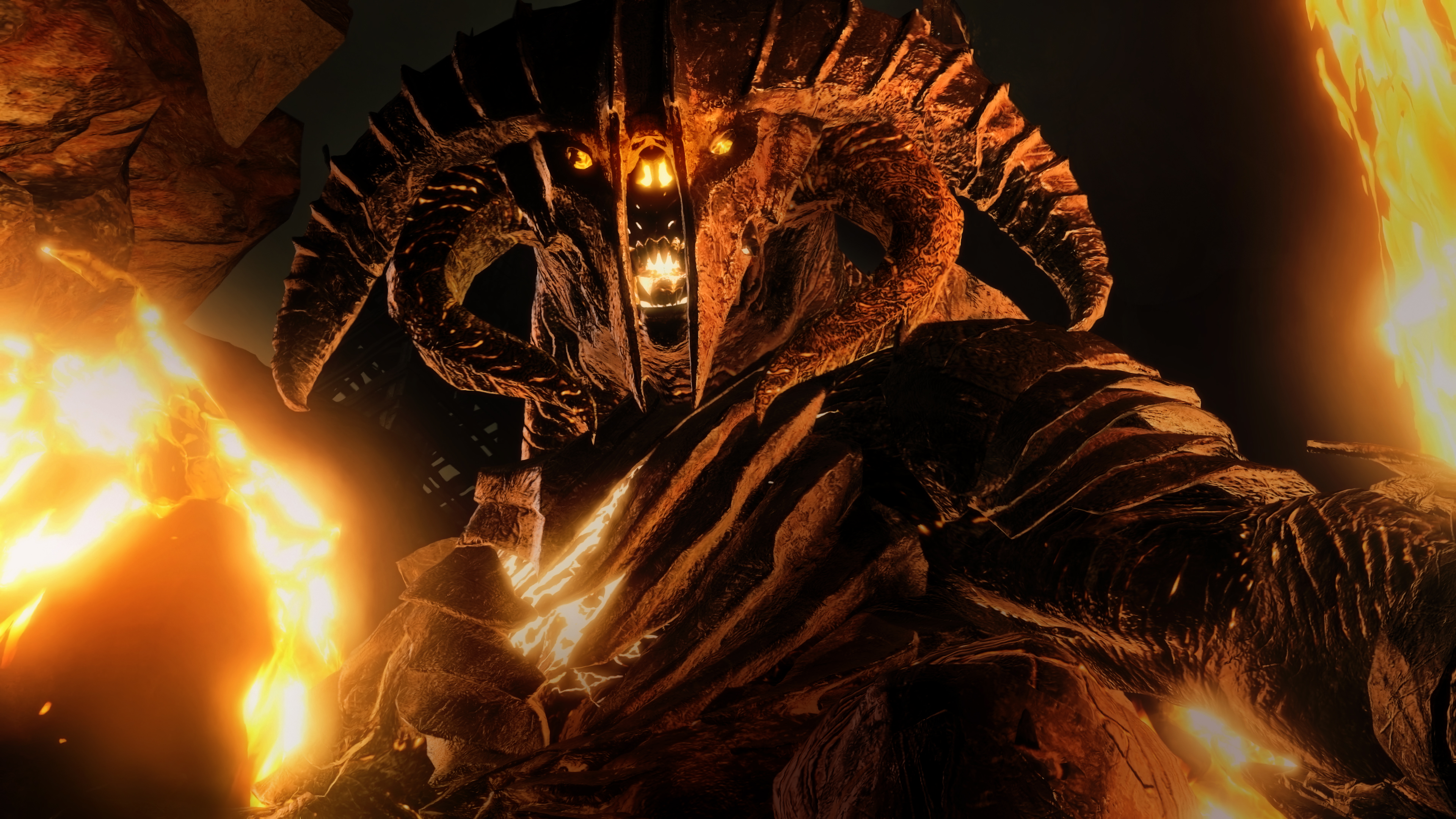 One does that simply walk into Best Buy and pick up an Xbox One bundle – unless one is a true Tolkien fan stoked by the latest in Hobbit-themed gaming. The newest Xbox One S bundle comes with Middle Earth: Shadow of War. This is a Lord of the Rings game that has picked up some pretty darn good reviews since its launch on 10 October.
However, as it's not a quite as powerful a system sales driver as the upcoming Assassin's Creed Origins, we expect to see plenty of stock available and ready for a sweet Black Friday deal. This bundle is available with both 500GB and 1TB capacity Xbox One S consoles, to make sure you know what you're buying.
Xbox One X with three games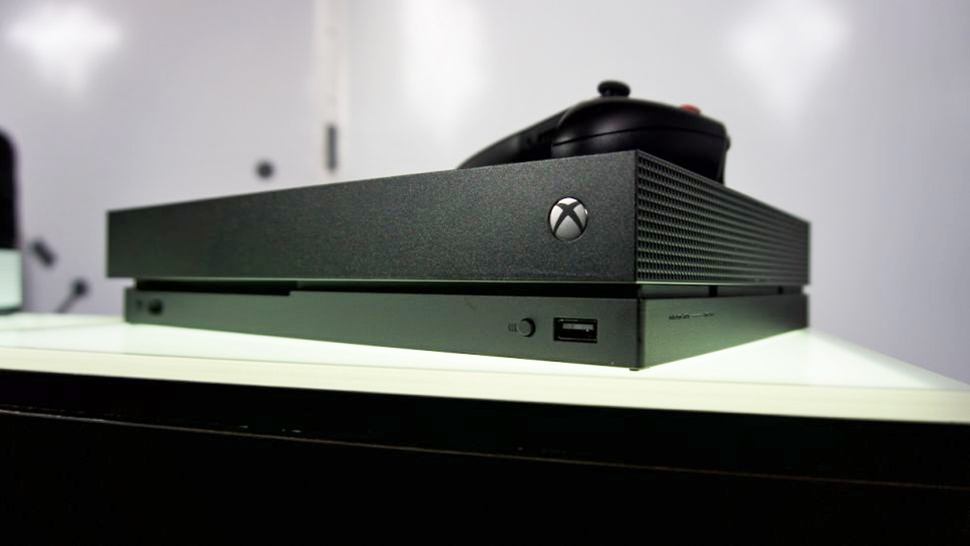 They wont come at rock-bottom prices, but we'll probably see a few Xbox One X console-only deals floating around on Black Friday. However, for the most bang-for-buck, our money is on a bundle that has a few games attached. Right now these will have to be unofficial bundles as there are no official Xbox One X bundles being touted by Microsoft.
Bundles for the latest consoles tend to land a little later than launch, making the Black Friday window here not an unusually barren patch. And considering the Xbox One X is for hardcore gamers, many of whom will already own an older Xbox and some games, it's even less surprising.
But Similar deals have been spotted on pre-orders at some retailers and, provided you're not after brand-spanking new titles, this could be a great way for newcomers to jump on board with the Xbox brand. We'd anticipate a single flagship title, like Assassin's Creed Origins, to be thrown in with a few older titles. Do the math, ensure there's a healthy saving, and consider this your Xbox One X jumping on point.
Preowned Xbox One original bundle
If the bottom line price point is all that matters to you, keep an eye out for a pre-owned original Xbox One. As this version of the console was discontinued a year ago, we may not see many, if any, retailers selling the oldest of Microsoft's current wave of machines. However, those that do will be dishing up the deepest price cuts – and you'll still get a machine capable of playing all Xbox One titles, albeit without 4K-enhanced features.
Plus, if you don't mind using a pre-owned machine, those savings could go even deeper. Just make sure that any retailer you pick it up from offers a sturdy warranty, just in case your pre-loved Xbox One has already lived a tough life elsewhere.
Source:: TechRadar Gaming Feed