Best PC components of CES 2019: the most impressive CPUs, GPUs and more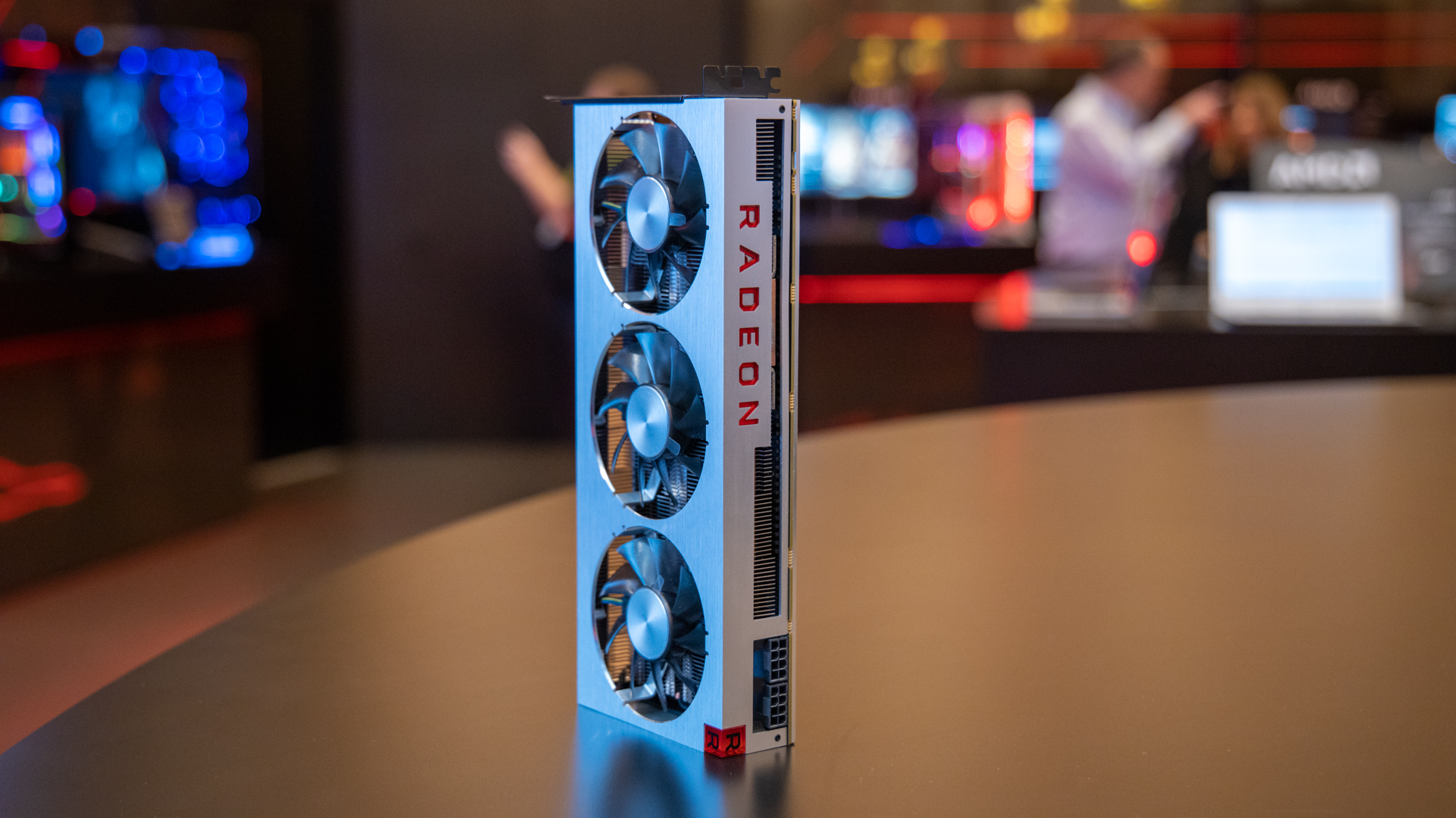 Computing arguably took center stage at CES 2019, outshining even the introduction of 8K televisions. A large reason for this boom in the computing world was all the new silicon chipmakers were slinging around.
The big three (AMD, Intel and Nvidia) each has something, if not multiple things, to debut. And then if you look past AMD's new 7nm CPUs and graphics cards, smaller firms have also introduced plenty of new components.
In case you missed the whirlwind of announcements or just wanted to stroll down memory lane, we've picked out the best new PC components from CES 2019.
Meet Intel's first 10nm chips and unlike the company's empty promises with Cannon Lake, this series of processors is set to arrive inside laptops by the end of 2019. Built upon its newly announced 10nm Sunny Cove architecture, Intel has promised Ice Lake will be its first line of processors with built-in Thunderbolt 3 integration, Wi-Fi 6 and 4K capable Gen II integrated graphics and DL Boost (deep learning boost).
Price: TBD
Availability: By the end of 2019
Okay, the Nvidia GeForce RTX 2060 is a little more expensive than the Nvidia GeForce GTX 1060 it's replacing, but we can verifiably say it's the first Turing RTX card to come a fantastic value. In our full review we found the GPU to be more of a replacement for the Nvidia GTX 1070 Ti in that it delivered high-frame rate 1080p gaming, excellent QHD results and even playable experiences at 4K resolutions. Best of all, the graphics card comes with all the ray tracing power you need to play Battlefield V at Full HD with Ultra visual and ray tracing settings.
Price: $349 (£329, AU$599)
Availability: January 15, 2019
It's been annoying to excruciatingly painful waiting for AMD to finally announce a new high-end graphics card and boy the wait was worth it. The AMD Radeon VII is an over the top graphics card featuring 16GB of HBM2 video memory, 3,840 stream processors, 1450MHz base clock, 1750MHz boost clock and a 300W TDP. AMD tells us the Radeon VII will not only be able to trample its way through 4K gaming, but also running experiences at 6K and 8K.
Price: $699 (about £550, AU$970)
Availability: February 7, 2019
As if Dominator memory getting its first redesign in years wasn't big enough, its also the first product from Corsair to feature its new micro-sized Capellix LED technology. It stands to create a real RGB revolution as Capellix LEDs measure only 0.2mm-cubed – whereas a traditional LED measures 2.8mm-cubed – which allows them to be 60% brighter, 60% more efficient and require up to 40% less power. Corsair Dominator RAM will merely be the first of the company's products to feature these new RGBs and it told us it's looking into ways of integrating them into its wireless K63 keyboard and other products that couldn't feature full lighting capabilities.
Price: TBD
Availability: February 2019
It's about time Seagate fully jumped into the solid-state drive market. At Computex, the company announced its first 2.5-inch SATA SSD, but at CES 2019 the company introduced its first M.2 NVMe drive (outside of its existing server parts). It features a whopping 3,400MB/s read speed putting it on par with the best drives on the market like the WD Black NVMe SSD and Samsung 970 Pro.
Price: TBD
Availability: March 2019
Cooler Master has put out plenty of small cases and while the Q500P might look like a Micro-ATX case it can fit a full-sized ATX motherboard. It manages to do this thanks to moving the power supply to the front of the case. At the same time, Cooler Master is experimenting with some new front panel designs that include one fabric cover that not only makes it look like just another piece of your home entertainment setup but also acts as a dust filter. We hope Cooler Master will stick with the fabric motif for its final design.
Price: TBD
Availability: TBD
Source:: TechRadar Portable Devices