The best upcoming TV shows and movies on Netflix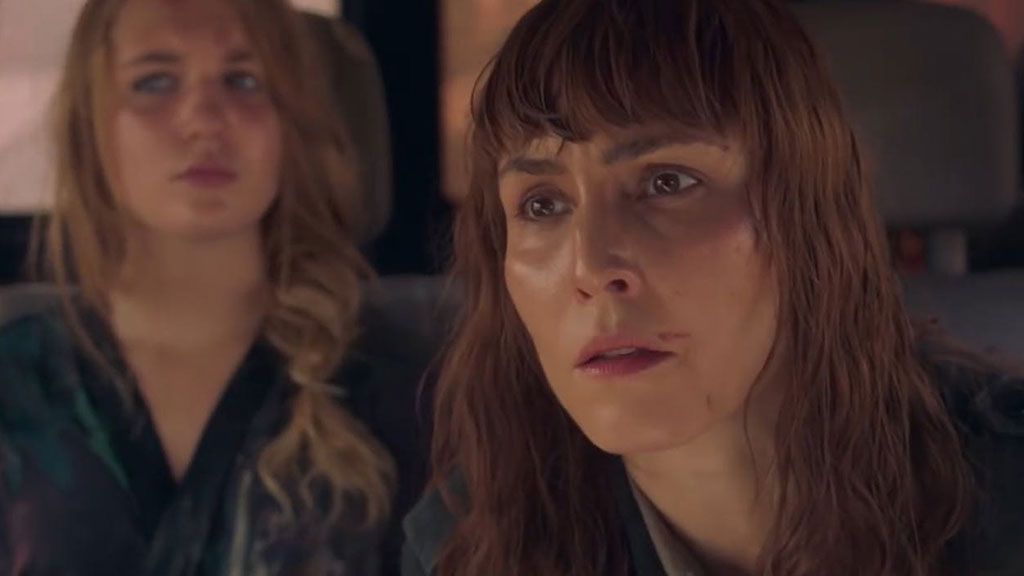 UPDATE: Jennifer Aniston's new film Dumplin' has been added to our list of the best upcoming movies on Netflix, along with a trailer and release date. Watch it and find out more about the film on the next slide!
Netflix has changed the way we engage with television shows and movies forever, giving us the most convenient way to experience both from the comfort of our living rooms, laptop screens or smartphones.
With a rapidly growing library of shows on the service and a huge lineup of projects in the works, we've put together a list of the best upcoming TV shows and movies on Netflix for 2018 and beyond.
The shows and films on this list have been hand-picked based on how excited we are for them, meaning that it's not intended to be a complete release schedule. Instead, consider it our curated list of the coolest looking Netflix Originals currently in the works.
We've also included upcoming seasons of already established shows which we're really eager to see. So without further ado, these are the best TV shows and movies coming soon to Netflix.
Wanting to watch from abroad? Then you need the best Netflix VPN
Noomi Rapace (The Girl with the Dragon Tattoo) plays a bodyguard and counter-terrorism expert tasked with protecting a rich heiress in Netflix's latest thriller, Close. When a plot to kidnap Noomi's client is revealed, the two are forced to go on the run together, trusting no one but each other. Judging by the film's trailer (which can be seen below), it looks like Close is set to deliver a female-centric, action-packed film with Rapace at her most badass.
Release date: January 18, 2019
From Shinji Aramaki (Appleseed) and Kenji Kamiyama (Ghost in the Shell: Stand Alone Complex) comes the brand new Netflix Original animated GitS series, Ghost in the Shell: SAC_2045. Not much else is known about the new series, other than it marks the return of Major Motoko Kusanagi (whose new look for the show can be seen above) and that it will debut sometime in 2020.
Release date: 2020
Saddle up, space cowboys, because Spike Spiegel and crew will return in a brand new, live action Cowboy Bebop series from Netflix! We don't know much about it as yet, though it has been confirmed that series creator Shinichiro Watanabe will be involved as a consultant on the show. The original show followed a band of misfit bounty hunters, each haunted by their own past, as they travelled the galaxy trying to keep food in their bellies. Packed with incredibly action, amazing style and lovable characters, Cowboy Bebop is ripe for further adventures – provided Netflix can stick the landing. Christopher L. Yost (Thor: Ragnarok) will write the new series, while Josh Appelbaum, Andre Nemec, Jeff Pinkner and Scott Rosenberg will act as showrunners.
Release date: TBA
Jim Henson's classic family film The Dark Crystal is getting an official follow up from Netflix, and not only that, it will forgo CGI and feature puppets exclusively – just as Henson would've intended. The Dark Crystal: Age of Resistance will see a returns to the world of Thra, and will follow three Gelfling as they start a rebellion against the evil Skeksis in an effort to save their home. You can watch the first behind the scenes teaser below.
Release date: TBA
Arguably the hottest actor in martial arts cinema right now thanks to his starring turns in The Raid films, not to mention his supporting turn in the upcoming Mark Wahlberg actioner Mile 22, Iko Uwais has signed with Netflix for a 10-part series that takes place in San Francisco's Chinatown district. Uwais plays an aspiring chef who becomes an assassin tasked with restoring balance among the ancient triads that rule city. In case you need more convincing, Uwais will also act as the lead fight choreographer and stunt co-ordinator on the show, which also stars Byron Mann (Altered Carbon), with John Wirth (Terminator: The Sarah Connor Chronicles; Falling Skies) acting as showrunner.
Release date: TBA
Having assembled an amazing cast for his next movie (now known as Velvet Buzzsaw), writer-director Dan Gilroy (Nightcrawler) looks set to deliver a fantastic Netflix Original film in the future. The film will star Nightcrawler alums Jake Gyllenhaal and Rene Russo, along with John Malkovich, Daveed Diggs, Natalia Dyer, Tom Sturridge, Billy Magnussen and Zawe Ashton. The film has been described as a horror thriller. Sounds intriguing to us!
Release date: TBA
Exciting news for fans of Martin Scorsese's classic gangster films – the director is bringing The Irishman to Netflix in 2018, and Robert De Niro, Joe Pesci, Harvey Keitel and Al Pacino (working with the filmmaker for the very first time) are all along for the ride. The Irishman follows a mob hitman (De Niro) as he recalls his possible involvement in the murder of Jimmy Hoffa, and is based on the best-selling book by Charles Brandt. If you're a film buff and aren't excited about this, you may need to check your pulse.
Release date: 2019
Source:: TechRadar Mobile Computing
Comments
comments