The 5 best laptops of Computex 2018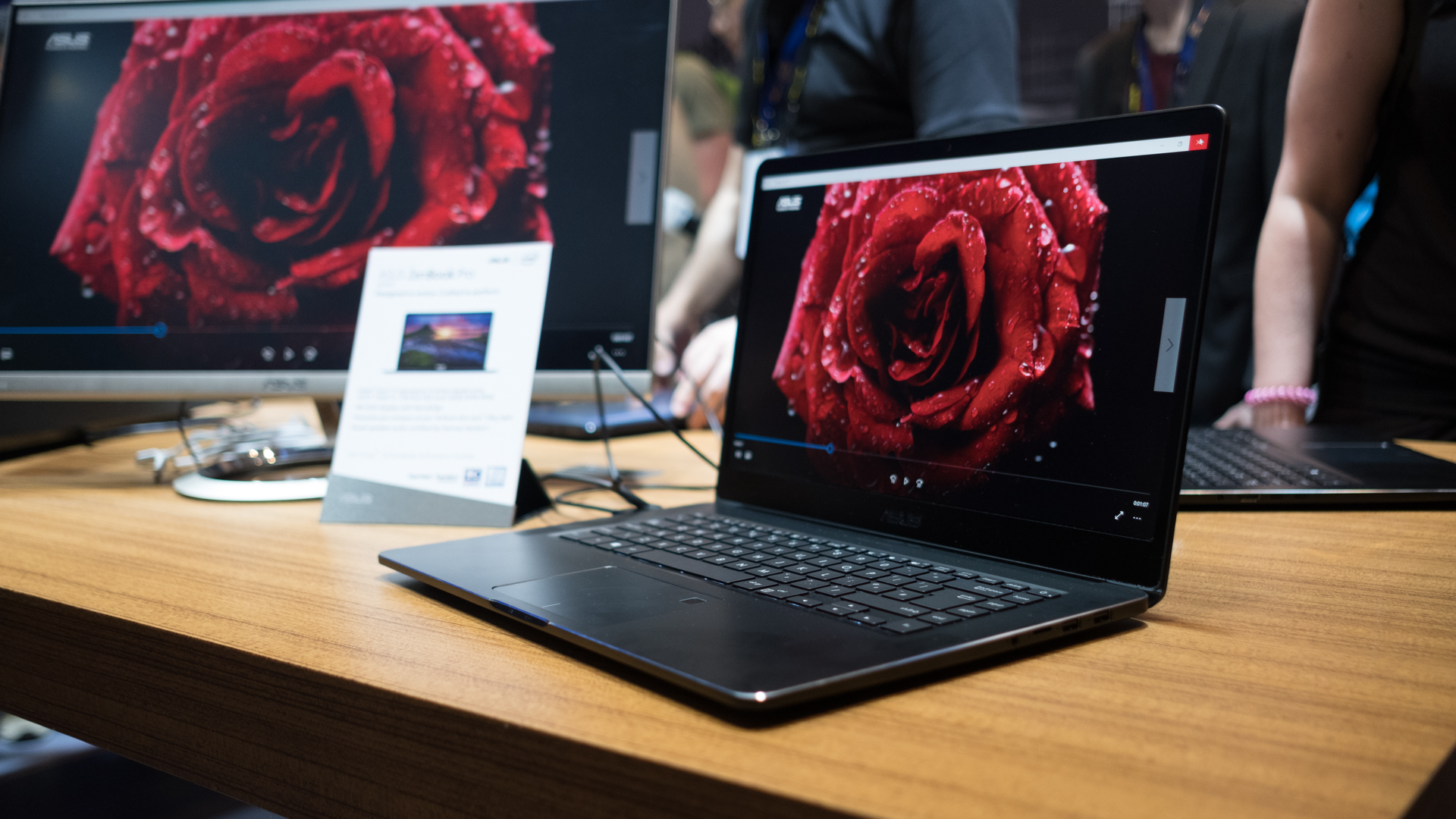 When some of the biggest names in computing get together in Taipei, Taiwan for the biggest show of the year, announcements are plentiful.
Computex 2018 is no different, with the event recently kicking off and a slew of announcements following shortly after. From laptops and desktops to gaming accessories and peripherals, there's almost too much to keep track of. Luckily, that's why we're here.
Even Intel joined in on the fun with a bold claim that it found a way to increase laptop battery life up to 28 hours with the help of some new display tech.
Until that dream becomes a reality, let's take a look at five of the best laptops to come out of Computex 2018.
The Asus ZenBook S (UX391) is a 13-inch Ultrabook with a crazy-looking hinge. The ErgoLift hinge lifts the display up by nearly an inch, pitches the keyboard at a 5.5-degree slope and helps with cooling and improves audio performance — or so Asus claims.
Outside of a unique hinge, Asus claims the ZenBook S has a battery life of 13 hours. The 13-inch display has nearly no bezels, and looks stunning.
Starting at $1,199 (about £900, AU$1,570) the ZenBook S will be available with up to an Intel Core i7-8550U processor, 16GB of DDR3 memory and a whopping 1TB of PCIe SSD storage.
You won't have to wait long before the ZenBook begins showing up on store shelves, with release in the US set for June 11.
Asus heard you like touch screens, so it put a touchscreen where the touchpad should be on the ZenBook Pro (UX580).
The ScreenPad, as Asus calls it, is a Full HD 5.5-inch screen. It's designed for use as a normal touchpad, ready to handle all the gestures, taps and swipes you can throw at it. However, the ScreenPad doubles as a second display where users can place app shortcuts or program specific tools for ScreenPad-optimized apps.
Fancy ScreenPad aside, the ZenBook Pro will be available in two models. A 15-inch model starts at $2,299 (about £1,710, AU$3,000) in July, but release specifics about the 14-inch model aren't available quite yet.
For those who really want to be at the bleeding edge of mobile computing, the ZenBook Pro will be available with an Intel Core i9-8950HK processor – just saying.
MSI is known for its gaming hardware, but with the PS42 Prestige the company is sure to attract some business users.
The Prestige won't make its official appearance until later this year, but our first glimpse left us impressed.
The PS42 will feature the latest Intel Core i7 processor and an Nvidia GeForce MX150 GPU in a housing that's only 0.62 inches (15.9mm) thick.
There are two questionable design choices with the Prestige, with the webcam sitting below the display, and a fingerprint reader embedded into the top-left corner of the touchpad.
That said, we will withhold judgement until we are able to fully test the PS42 Prestige.
Huawei's latest MateBook D looks nice, and has the specs that make it even more appealing. A 14-inch Full HD display, AMD Ryzen 5 2500U processor, and Radeon Vega 8 mobile graphics are tucked into a laptop that weighs a comfortable 3.19 pounds (1.45kg).
Charging the MateBook D is done via a USB-C port – always a welcome addition to any modern laptop. Charging via USB-C not only adds convenience in sharing the same type of charger most Android phones use now, but it makes things like quick charging possible as well.
Another notable feature of the forthcoming MateBook D is its quad-speaker setup with split-frequency. Unfortunately, we have no idea what the new MateBook D will cost or when it will be available.
What's better than one screen? Two screens, of course. Intel's Tiger Rapids prototype is part laptop, part notebook. On one side of the Moleskin-like notebook is a 7.9-inch Full HD LCD where Windows 10 takes the main stage. PCWorld has a thorough writeup and interview with an Intel executive about Tiger Rapids that's worth a read.
On the opposite side is an electronic paper display (EPD) that's main purpose is for users to write and draw notes on. Due to EPD technology, the display draws very little power.
The EPD portion of the Tiger Rapids prototype isn't relegated to being a digital piece of paper, however. It doubles as a software keyboard, or a second display for longer webpages or Excel spreadsheets.
We will likely never see Intel release the Tiger Rapids to the public. Instead, the company is using the prototype to inspire its hardware partners to create something similar.
Source:: TechRadar Mobile Computing
Comments
comments