Google Nocturne Chromebook release date, news and rumors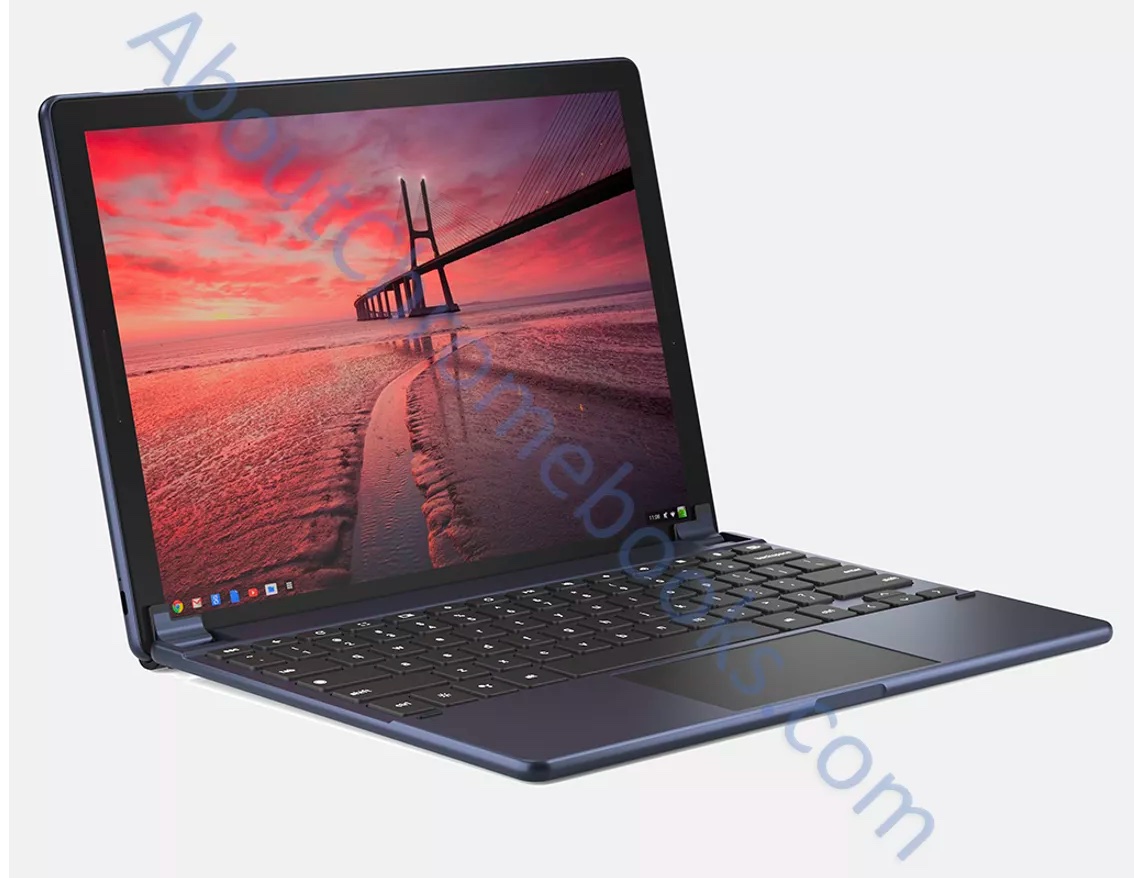 Following a spate of leaks and rumors, the world of technology fans is humming with talk of a 2-in-1 Google Chromebook product in works known internally at the company as 'Nocturne'. The subject of many a blurry video and marketing image, it seems pretty solid that Google is working on a 2-in-1 tablet running Chrome OS.
As said, leaked video has shown a possible Google-made tablet with a keyboard cover, while a more recently-leaked marketing image shows the purported tablet with a completely different-looking keyboard attached. Even renders of software updates showing preparations for biometric login on a Chrome tablet device have popped up.
So, suffice it to say that Google is likely working on a 2-in-1 tablet running Chrome OS with support for keyboard covers. Here's everything else we know about it so far.
Cut to the chase
What is it? A 2-in-1 tablet running Chrome OS from Google
When is it out? Q3 2018 at the earliest, likely close to holidays
What will it cost? This is entirely up in the air
Google Nocturne Chromebook release date
Sadly, there is little to nothing out there regarding when this device could see a release, assuming it's even real. The only thing we have to go off of is an October 9 event that Google has scheduled in New York City to show off new hardware.
It's widely assumed that Google's new Pixel 3 phones will be primarily featured at that event, but many outlets suspect the firm will out two new Chromebooks as well, this one included.
If Google does debut the Nocturne on October 9, we can expect to see it on shelves before the end of the month or in early November. Either way, Google will likely make sure this product is an option when looking for gifts to put under the Christmas tree.
Google Nocturne Chromebook price
This is another aspect of this rumored product that we know little to nothing about. So, all we can do is wildly speculate based on what might be inside.
It's been reported that the Nocturne will have the same resolution display as the Pixelbook of today, though its screen size is unknown. Devices with super-sharp resolutions like that generally cost around $999 (about £759, AU$1,385).
However, this device's keyboard cover is potentially optional, like all other 2-in-1 tablets, which would reduce the price a bit as well. All told, we're expecting a price similar to that of the Surface Pro or iPad Pro.
Google Nocturne Chromebook specs
Unfortunately, we don't know much more about what the Nocturne tablet will be packing inside than we know about its price and release date. However, a scant few details have creeped through the rumor mill.
First off, it's been reported that the Nocturne will have the same display resolution as the Pixelbook of today: 2,400 x 1,600 pixels. However, we don't know exactly what this device's screen size will be, so there's no pixel density number we can deduce yet.
According to a now-dated XDA developer forum post, the device will also offer biometric secure login through a fingerprint sensor as well as an Intel Skylake generation processor. We fully expect that latter piece of information to change, as we're now well into the Kaby Lake generation of mobile Intel processors.
Also, we know now based off of a leaked image that the tablet will feature at least one USB-C port – a shocker, we know.
Based on the leaked marketing image of the product it seems this tablet's keyboard will latch on the bottom right and left corners of the screen. More than likely, these two parts will be able to come apart completely and still maintain an operating connection while separated if this Nocturne Chromebook is truly a spiritual successor to the Google Pixel C.
Beyond this, there isn't much more information about what might be inside the Nocturne. At the very least, October 9 isn't all that far away.
Source:: TechRadar Mobile Computing
Comments
comments